Look no further than National Laboratory Sales when you're thinking about updating your laboratory work stations with new or used laboratory fume hoods, cabinets, and other furniture. Our massive collection of laboratory equipment is great for education labs, research labs, health care labs, and for government lab use. We also offer a full line of new American Scientific work stations and used work stations for laboratories made by top manufacturers like Fisher Hamilton, Labconco, Kewaunee, Mott, and more. National Laboratory Sales has everything you need to update or improve your laboratory. Give us a call today; we can help get you the lab you're always dreamed of!
Let us know when you're thinking about modernizing your laboratory work stations. We offer a wide range of new and used furniture in all different sizes and shapes to help furnish your lab workstations in stock and available for you today. Let our specialists help find which of our laboratory equipment is right for you and your work station without breaking your wallet. We start with an initial consultation and work with you through the design phase, determining the right size, style, and brand, and point you in the right direction of a work station for your laboratory. Our specialists focus on factors such as safety, your budget, and your initial need when it comes to picking out new and used work stations for laboratories. Call our office today and speak with one of our experts and see how we can get you started.
Here at National Laboratory Sales, we're dedicated to the needs of our customers and consumers all around the country. We offer top of the line laboratory work stations and work with you to find exactly what your needs are. Buy new or used work stations for your laboratory can be a difficult process, but the first step is finding a reliable distributor of laboratory furniture that you can trust. We are committed to customer communication and are always available to talk with our clients and discuss their lab furniture needs. Give us a call and speak with one of our experts today if you're interested in getting started on updating the work stations in your laboratory.
Featured Fume Hoods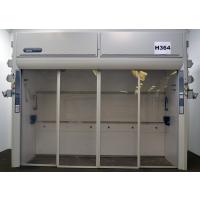 More Information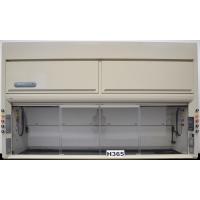 More Information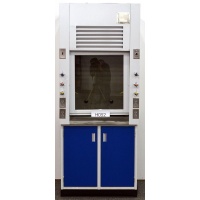 More Information
More Laboratory Fume hoods